ASEAN Political-Security Community Fact-Finding Mission visited Timor-Leste 3-6 September 2019
by Thailand • 3 Oct 2019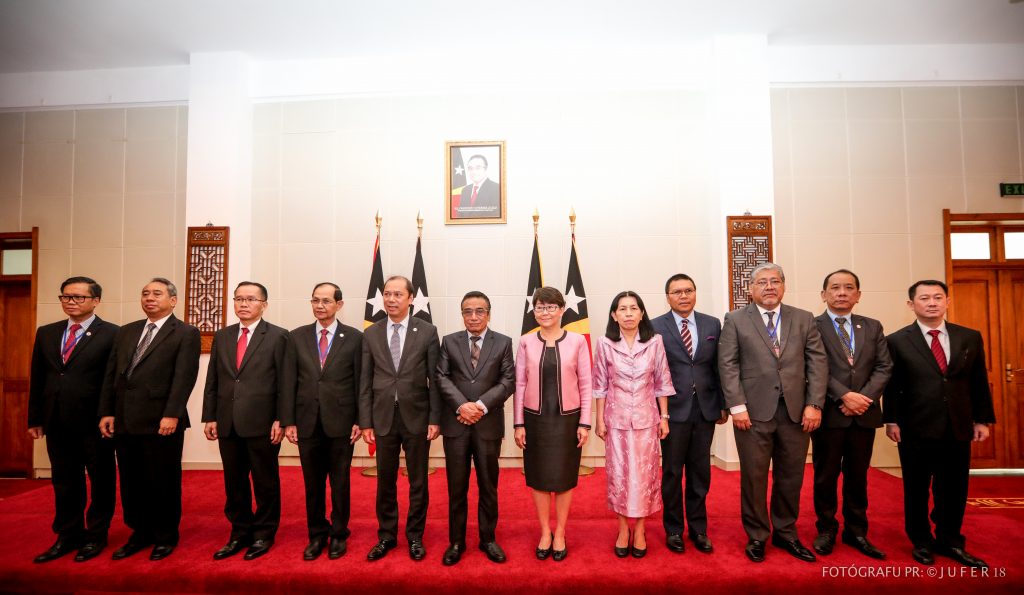 On 3-6 September 2019, H.E. Mrs. Busaya Mathelin, Permanent Secretary of the Ministry of Foreign Affairs of Thailand, led the ASEAN Political-Security Community Fact-Finding Mission (APSC FFM) to Dili, Timor-Leste as part of the assessment of Timor-Leste's readiness to become a member of ASEAN.
The APSC FFM is the first of three fact-finding missions from ASEAN to visit Timor-Leste. ASEAN will prepare a comprehensive assessment of Timor-Leste's application for ASEAN membership upon the completion of the three fact-finding missions. The ASEAN Economic Community (AEC) and ASEAN Socio-Cultural Community (ASCC) Pillars plan to conduct their fact-finding missions next year.
The APSC FFM, comprising senior officials from all ASEAN Member States, the Committee of Permanent Representatives (CPR), and the ASEAN Secretariat, was warmly received by the Ministry of Foreign Affairs and Cooperation of Timor-Leste. The APSC FFM paid courtesy calls on Timor-Leste's President, Prime Minister, and Deputy President of the National Parliament and had substantive meetings with other leaders and political figures. Both sides exchanged views and discussed issues such as Timor-Leste's foreign policy, legal reforms, and national development strategy as well as the responsibilities of becoming a member of ASEAN under the APSC Pillar. During these meetings, Timor-Leste underlined their political commitment to become a member of ASEAN and willingness to carry out the obligations of ASEAN membership.
Source : https://www.asean2019.go.th/en/